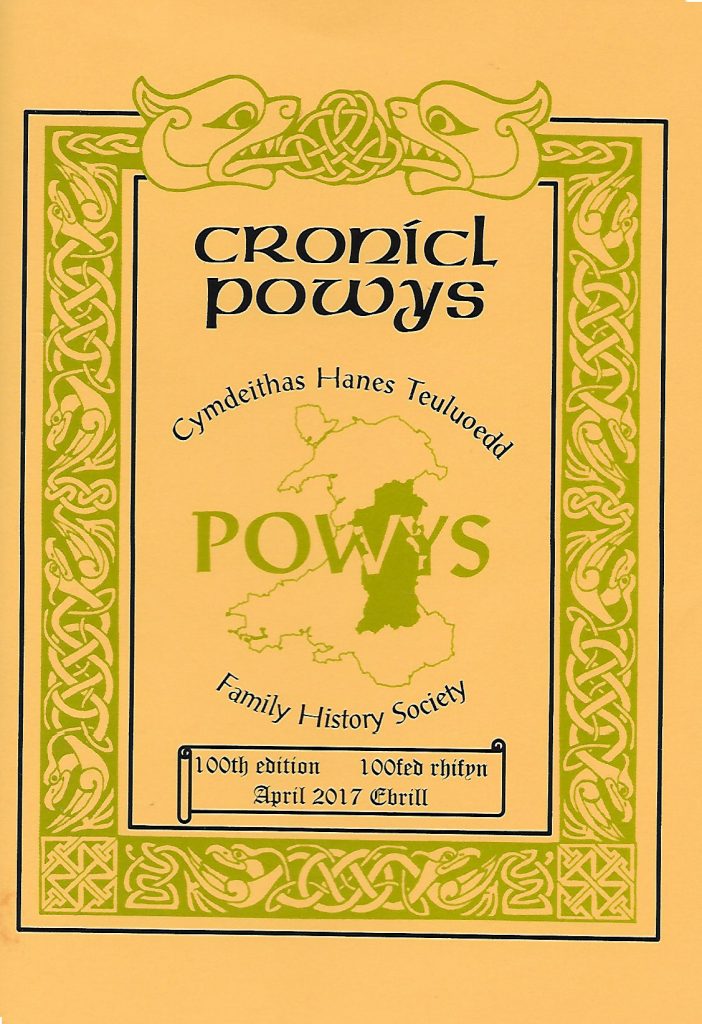 Editor: Jenny Caines, The Old Manse, Scarr, Lydeard-St-Lawrence, Taunton. TA4 3RH.
Email: jennyscarr73@hotmail.com
The Cronicl is sent out to members three times a year, in early  April, August and December. A good half of each Cronicl is made up of members contributions, which are always welcomed. If you have a story to tell, please send it in for our consideration: it doesn't have to be perfectly presented or of any specific length. Every article received will be acknowledged. I look forward to hearing from you!
At the time of writing this we are in the middle of a covid-19 lockdown, but what a  wonderful opportunity to catch up with all those things that have been cast adrift in the 'pending' file for months or even years! I've been trawling through all the blanks in my family history, and as more and more records are coming online since I last attempted this, I've managed to fill in probably 40% of them. Sadly, there will always be some that have no answers, often because the parish records and/or bishops transcripts are missing. 
It is also a good time to look through the gallery on this site; if you find that your village, or the village of your ancestors, is not represented there, how about sending in a few of your own photos that can be added to our collection? Send them to me at the email above with details of location and I'll endeavour to see they are included. 
Hopefully the lockdown will not last all summer, but if it does – stay in, stay safe, and keep the family tree growing!
In the next few issues look out for the following subject matter:
   An in-depth look at Welsh drovers
  The Breconshire legacy of Blanche Morgan and the Tredegar connection
  The Ormathwaite family of Penybont
  The "Martyr of the Storm" ( about Rosa Thomas.)
  The flooding of Llanwddyn village, MGY
plus articles on the lives of George Edgar Lewis born 1880 and William Livingstone Evans.
A SNIPPET from the Montgomeryshire Express and Radnor Times on the 30th July 1907:
"Mr Hamer, County Inspector for food and drugs appeared unexpectedly in Llansantfraed the other day to test the weight of the local loaves and the result was that three bakers had to answer a summons for selling bread some ounces under the 4lb standard. Two defendants pleaded that they never recognised the necessity for weighing the loaf since they weighed the dough and made allowance for evaporation in the oven, while the third claimed to be exempt as he professed to sell not a 4 lb loaf but fancy bread." The Bench convicted in all cases.
IF YOU COULD SEE YOUR ANCESTORS. (Author unknown.)
If you could see your ancestors, all standing in a row, would you be proud of them, or don't you really know?
Some strange discoveries are made in climbing family trees; and some of them you know, do not particularly please.
If you could see your ancestors, all standing in a row, there might be some of them perhaps, you wouldn't care to know.
But there's another question which requires a different view…If you could 'meet' your ancestors, would they be proud of you?
The source for the poem above was Dilys Glover, a founder member of Powys FHS and longtime President until her death in early 2019.