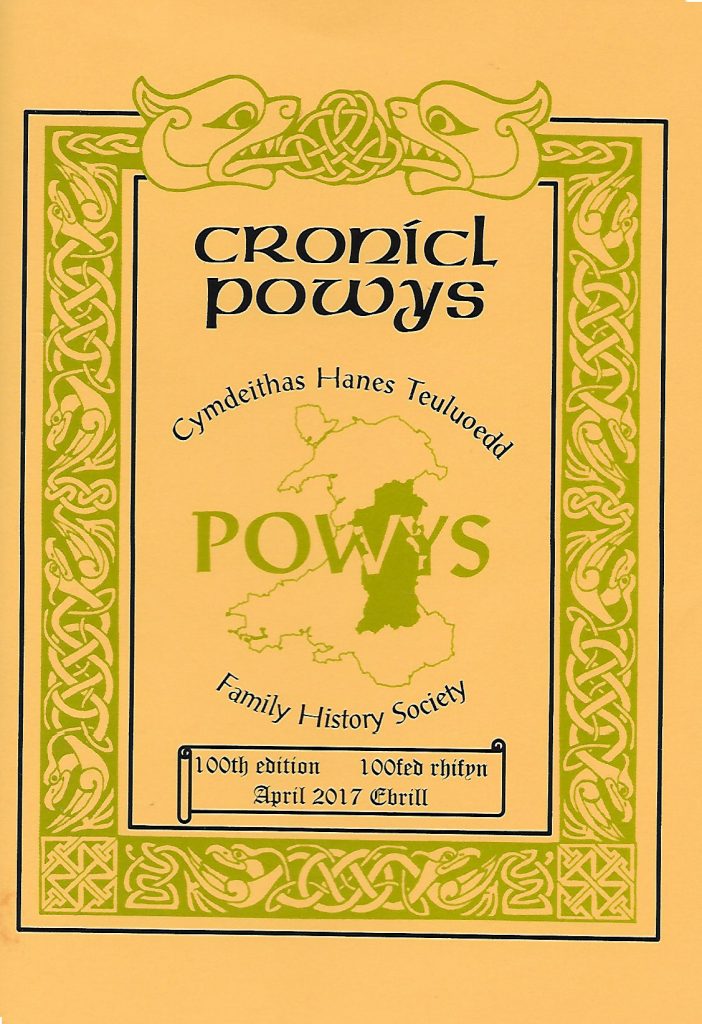 Editor: Jenny Caines, The Old Manse, Scarr, Lydeard-St-Lawrence, Taunton. TA4 3RH.
Email: jennyscarr73@hotmail.com
The Cronicl is sent out to members three times a year, in early April, August and September. A good half of each Cronicl is made up of members contributions, which are always welcomed. If you have a story to tell, please send it in for our consideration: it doesn't have to be perfectly presented or of any specific length. Every article received will be acknowledged. I look forward to hearing from you!
In the next few issues look out for the following subject matter:
The Evans family of Llanidloes
Richard Morgan of Cerig-y-dwr, Trecastle
The story of a house: Pwll Uchaf in the Usk Valley.
Robert Colcombe of near Builth Wells
….. and several other fascinating articles to appear in due course.
Finally, a snippet from the Hereford Times, 2nd December 1854, taken from Cronicl 105. "HORSE FAILURE DELAYS LOCAL MAIL". The paper decried the fact that 'Parry and his four-in-hand' from the Gloucester and Brecon Mail had been replaced by a London Mail delivery which was apparently less than reliable!