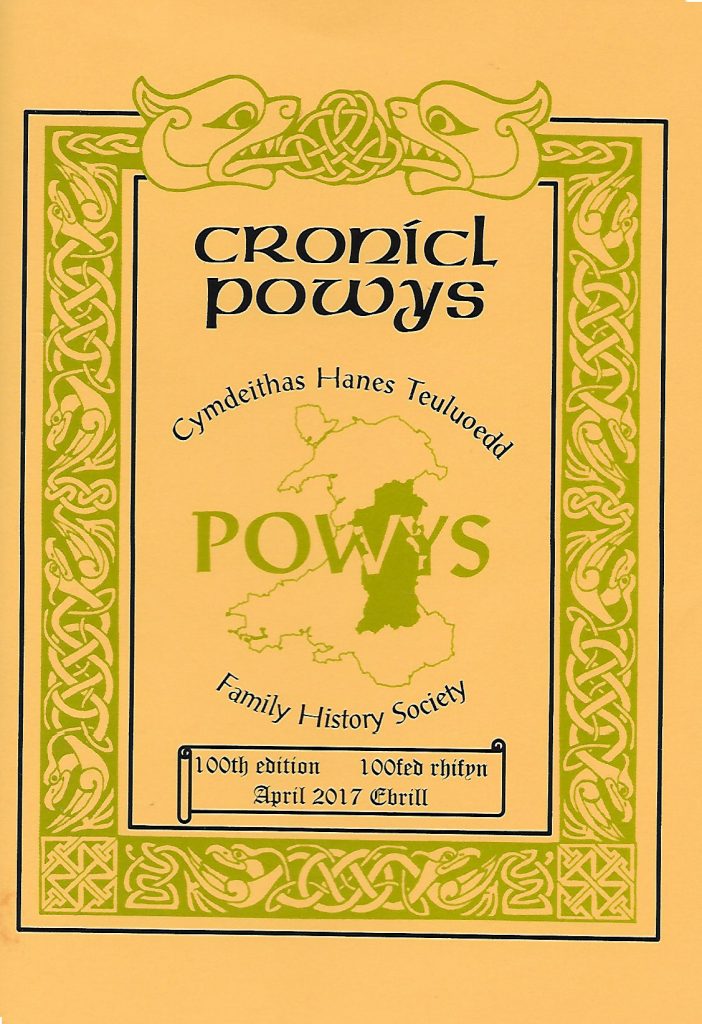 Editor: Jenny Caines, The Old Manse, Scarr, Lydeard-St-Lawrence, Taunton. TA4 3RH.
Email: jennyscarr73@hotmail.com
The Cronicl is sent out to members three times a year, in early  April, August and December. A good half of each Cronicl is made up of members contributions, which are always welcomed. If you have a story to tell, please send it in for our consideration: it doesn't have to be perfectly presented or of any specific length. Every article received will be acknowledged. I look forward to hearing from you!
In the next few issues look out for the following subject matter:
A fascinating article on Welsh drovers
The Breconshire legacy of Blanche Morgan and the Tredegar connection
The Evans family of The Held, near Brecon, ….. and several other fascinating articles to appear in due course
A snippet from Cronicl 105, taken from the Hereford Times, 2nd December 1854, "HORSE FAILURE DELAYS LOCAL MAIL". The paper decried the fact that 'Parry and his four-in-hand' from the Gloucester and Brecon Mail had been replaced by a London Mail delivery which was apparently less than reliable!

IF YOU COULD SEE YOUR ANCESTORS. (Author unknown.)
If you could see your ancestors, all standing in a row, would you be proud of them, or don't you really know?
Some strange discoveries are made in climbing family trees; and some of them you know, do not particularly please.
If you could see your ancestors, all standing in a row, there might be some of them perhaps, you wouldn't care to know.
But there's another question which requires a different view…If you could 'meet' your ancestors, would they be proud of you?
The source for the poem above was Dilys Glover, a founder member of Powys FHS and longtime President until her death in early 2019.